Archello, the hub between the creative and making industry
Architects and designers are the visionaries behind the built environment, creating the world's cities, buildings and homes, and determining the way we live, work and move. As such, architects and designers need to know the best product solutions out there in order to best realize their next project or design.
Archello is making the process of finding, selecting and connecting with product manufacturers easier, faster and more effective for design professionals. Archello is the hub between the creative and making industries, connecting the two in the most comprehensive, interconnected and technologically advanced ecosystem. Learn more about Archello for Architects or for for Manufacturers
Our Mission
Archello の目的は、より優れたプロフェッショナル コラボレーションのためのプラットフォームを提供することであり、最終的にはより良いデザイン、より良い建物、そして私たちが生活し、働き、遊ぶためのより良い世界につながります。
建築とデザインの業界をリードする企業から信頼されています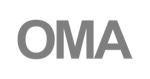 ファクト & フィギュア
800,000+
Brand Connections
to Projects
160,000+
A&D Brands
Including 99% of
the world's top firms
2,500,000+
Architectural Images
1,000,000+
製品コネクション
to Projects
We're a distributed team
We have offices and teams all around the world.
Archello HQ

Amsterdam, The Netherlands

Support Team

Sydney, Australia

Remote Team

Paris, France

Remote Team

São Paulo, Brazil
Join Our Team
If you're looking for a real challenge and some adventure, come join us on this journey. Let's help Architects build a better world.